Site content is copyright 1997-2012 Diane Richardson, Copying ANYTHING from or direct linking to files on this site without written permission from Diane Richardson is prohibited

Dogs Available

5 year old Agility titled spayed female


available to experienced, approved, single dog home


(see below photos for details)
FANTASTIC TRACKING or NOSE WORK PROSPECT!

Aeryn is looking for an experienced family (pet or competition) to dedicate herself to.

Frontier Life is Good at Nozomi CL-3, CL-4FSH
1 AKC RN leg, 1 AKC NAJ leg, 1 CL-4 Standard leg, several assorted CL-5 legs
OFA cardiac clear by echo, OFA prelim (at 16 months) good hips, clear elbows

scroll below photos for full details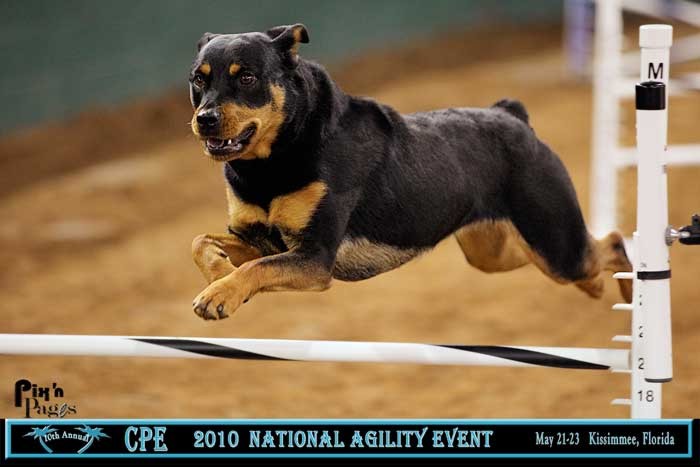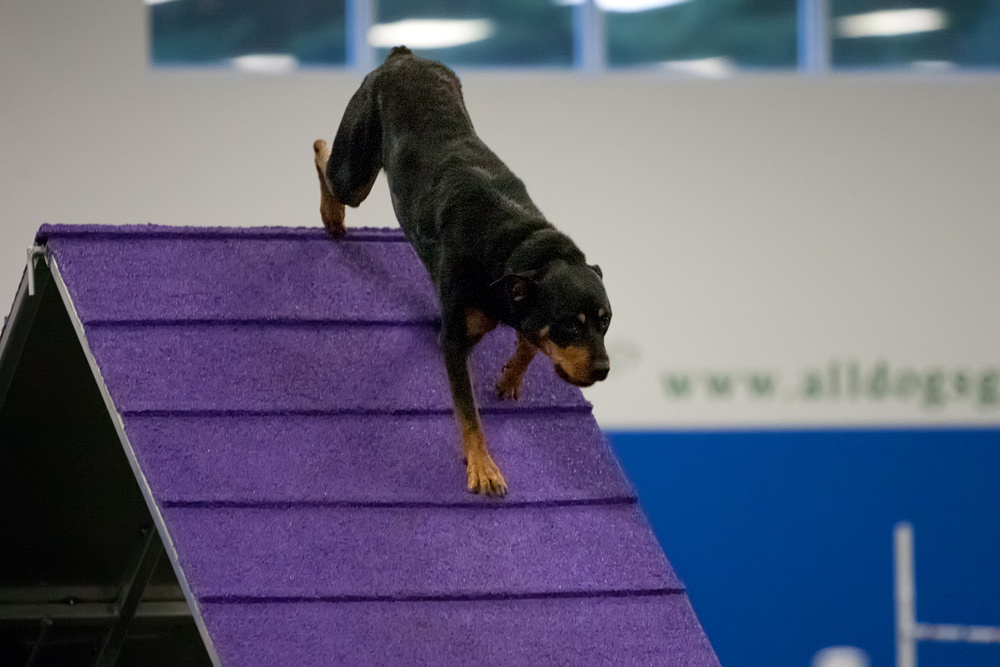 All Dog's Gym Aug 14, 2011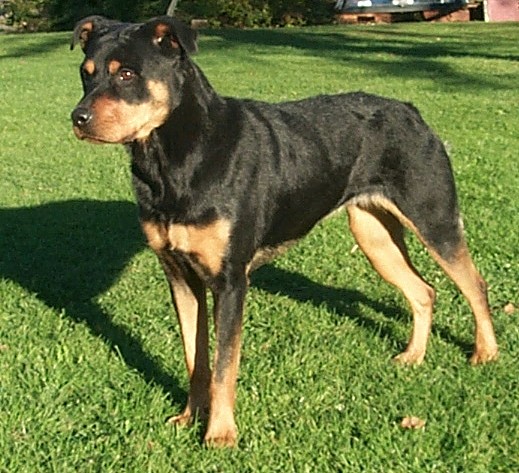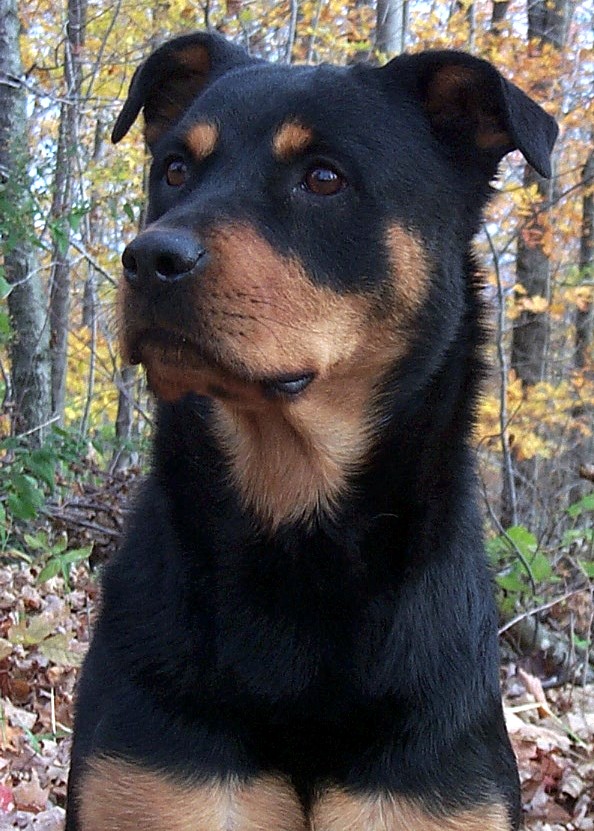 Aeryn is available to THE RIGHT home within 6 hour drive of our home in NH
MOST important is that it is just the right home where she can be THE center of attention
$550.00 adoption fee (with a co-ownership to ensure her future safety)
which includes:


35lbs of food




6 months of Interceptor heartworm medication




current 4dx heartworm/tick disease test


current CBC/Chem profile bloodwork
AKC registration transfer paid for
Daily wear collar
walking collar and leash.

FREE competition Rally, Obedience, Tracking instruction if can come here for the instruction.



Aeryn will also come with a custom made tracking harness and AKC legal line if going to a tracking home.
Aeryn is From my L litter
This was a litter of 7 pups ALL of whom have OFA Good or Excellent hips!
Aeryn's sire Bill, is still alive at the amazing age of 14 1/2 years old!

Aeryn WANTS to be with and bond with HER very own person and WANTS, wants, wants, to work. Aeryn is very loving and loyal to HER humans and

loves to be touched, hugged and loved

. She is handler sensitive but intense with VERY HIGH energy.
Likes most people she is introduced to
and has been good at trials around other dogs; though she CAN be reactive at times (former owners say, this was been controllable in a show environment).



Aeryn does have an intense prey drive.


Aeryn No longer lived peacefully with the several small breed dogs she grew up with so she came back to Frontier until we can find the perfect home for her.
Although she was

normally

good with puppies, she was definately Not good with cats, livestock, caged pets, or wildlife and is

VERY

selective about the adult dogs she will socialize with nicely
Aeryn needs to be a primary dog in order to fulfill her needs and enable her to perform to her potential


Needs to be the only dog/only house pet
(Under just the right situation; POSSIBLY could be with a same sized or larger male, OR a multi dog home with experienced owner who can provide 100% separation of all dogs)
and MUST go to a Rottweiler experienced, primarily positive training method person who is active and wants a working dog with intensity, energy and athleticism to spare.
CANNOT live with cats or livestock.
CANNOT roam free or hike off leash at all.
CANNOT "hang out" in an unfenced yard off leash.
Lighter boned and

medium sized

(around 23 1/2" although her height cards puts her at less) with CRAZY ears. (jumps 24" regular/20" Preferred in AKC, 20" in CPE - has her permanant height cards in both venues)

She is getting some but not enough exercise and training with us as we have several dogs, so she does need some work and handler/dog relationship building to get back to her peak.


She does have some confidence and distraction issues BUT
has a good agility foundation (her former owners put a lot of time and A LOT of $ into her), and has shown that she can run advanced level agility courses with speed and accuracy. She needs some Salo style jump training to be consistent at 24" courses.

Aeryn was trained through Novice Obedience and Rally by her former owners, although she does need some positive and upbeat precision and focus work as well as confidence building in order to earn high scores in those two sports and to improve her agility performance.

We taught her a little tracking before she left as a small baby and her owners tracked her a couple times as a young puppy, but until 9/16/11 had not tracked at all. On 9/16 we took her out and ran her on a 2 corner, 5 minute old 135 yard mown grass track with a stiff breeze and a human "prize" at the end (that I the handler did not know where it went). We have tracked her a couple more times with the same results since. While Aeryn is not yet perfect or precise, she is dedicated, works steadily (with a little encouragement) and has found the human at the end very handily! This dog is a fantastic tracking prospect with talent and interest rivaling her dam's.

Aeryn was raw fed since 10 weeks, but is eating kibble here
No emergency as to placement. She is now here at Frontier, but she DESERVES a person all her own to be a team with. Aeryn is a fabulous dog with extreme intelligence who loves to be with her people and being touched by them.


Aeryn certainly could go to a very experienced and very active companion/pet home as long as the situation and new owner are just right.
Aeryn needs a LOT of exercise and mental stimulation


Aeryn has the potential to be a really great Tracking, Nose Work, Agility, Obedience, Rally dog in the RIGHT home, with the RIGHT handler and the RIGHT handling. She has also shown good interest in blood tracking (Wildlife Recovery) but we are not working her in that right now so that if she goes to an AKC Tracking home there will not be a conflict. (BUT if anyone wanted to use her for that we could EASILY get her started!)

If you ever saw her mother, Bea, at a trial, Aeryn has similar drives with a bit more handler sensitivity and a little less confidence.



Email us at frontierrots@msn.com



| | |
| --- | --- |
| Our Rottweilers | Rottweiler Info |
| Raising Rottweilers | Rottweiler Art |
| Our Shiba Inu | Shiba Inu Info |












Send questions and comments to: Diane Richardson
Last updated 03/25/13
© Copyright 2013 Diane Richardson, All Rights Reserved